20 SEP 2015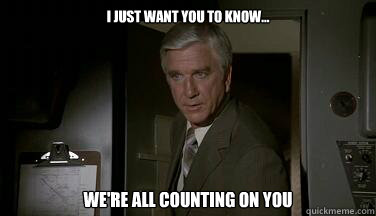 We are looking for a minimum of 60 volunteers to help us out during the 10 day event. Volunteering at WSDC won't only help us greatly, but is also an unmatched opportunity for volunteering students to experience high school debating's largest and most diverse tournament. This means meeting and communicating with the world's best debaters and hopefully establishing some great friendships. To clarify what exactly we are hoping for, here are some details:
1) WHAT WILL THE VOLUNTEERS BE DOING DURING THE TOURNAMENT? The primary job of volunteers will be in the area of transport, ensuring that teams are picked up/ dropped off and escorted to the hotel from either the airport or the train station during the arrival/ departure period, and the teams are guided from the hotel to the venues during the debate days. Each volunteer will be assigned one team and will be responsible for that one team for the entire tournament. Volunteers should also be able to jump in as time keepers and chairs in case there are not enough chairs and time keepers at the venue (if you do not know how to do this yet, do not let it scare you off, we will train you how to do it--it's very easy). In case we have more volunteers than required for the transport, there will be other things for volunteers to do, such as assisting the Chief Adjudication Panel (CAP) and helping out at debate venues and socials.
2) WHO CAN VOLUNTEER? We are looking for students from ninth grade upward who have solid English skills (allowing them to communicate with foreign debaters and judges) and who feel confident enough to urge debaters to get a move on it if they are being slow (very kindly of course). Because volunteers need to be at the hotel very early every day to escort teams to venues, it would be ideal if volunteers are from the greater Stuttgart area. However, we of course welcome volunteers from all across the country very much and will do our best to find private accommodation for those from further away.We kindly ask volunteers from the greater Stuttgart area to consider hosting another volunteer for the duration of the tournament. As we are still in early stages of planning, we're afraid we cannot make any promises regarding travel subsidies. If you're from further away, please be prepared to cover your trip to (and from) Stuttgart yourselves. Please also keep in mind that one must be available for the full duration of the tournament!
3) WHAT WILL VOLUNTEERS DO BEFORE THE TOURNAMENT? We will have three meetings in the months leading up to the tournament to sufficiently prepare volunteers and give them guidance.No worries, we will make sure that the volunteers feel comfortable and confident in their roles. The first volunteer meeting will be on March 11th.
If you feel like you're up for volunteering you can sign up using the following link: http://goo.gl/forms/G4Yjboi7MZ
If there are any further questions from coaches or debaters, please don't hesitate to contact us at This email address is being protected from spambots. You need JavaScript enabled to view it.
We realize that for some students from 9th to 11th grade, classes will still be in session during WSDC 2016. For this reason, we kindly ask you to talk to the principals of your schools to allow students to take the last few days of school off in case they want to volunteer.
Thank you very much!
Best wishes, Vivian Schreier, Elizabeth Baines and Jana Gilke
for the WSDC 2016 Organization Committee